消息
California panel to vote on increasing storage at site of worst U.S. methane leak despite risks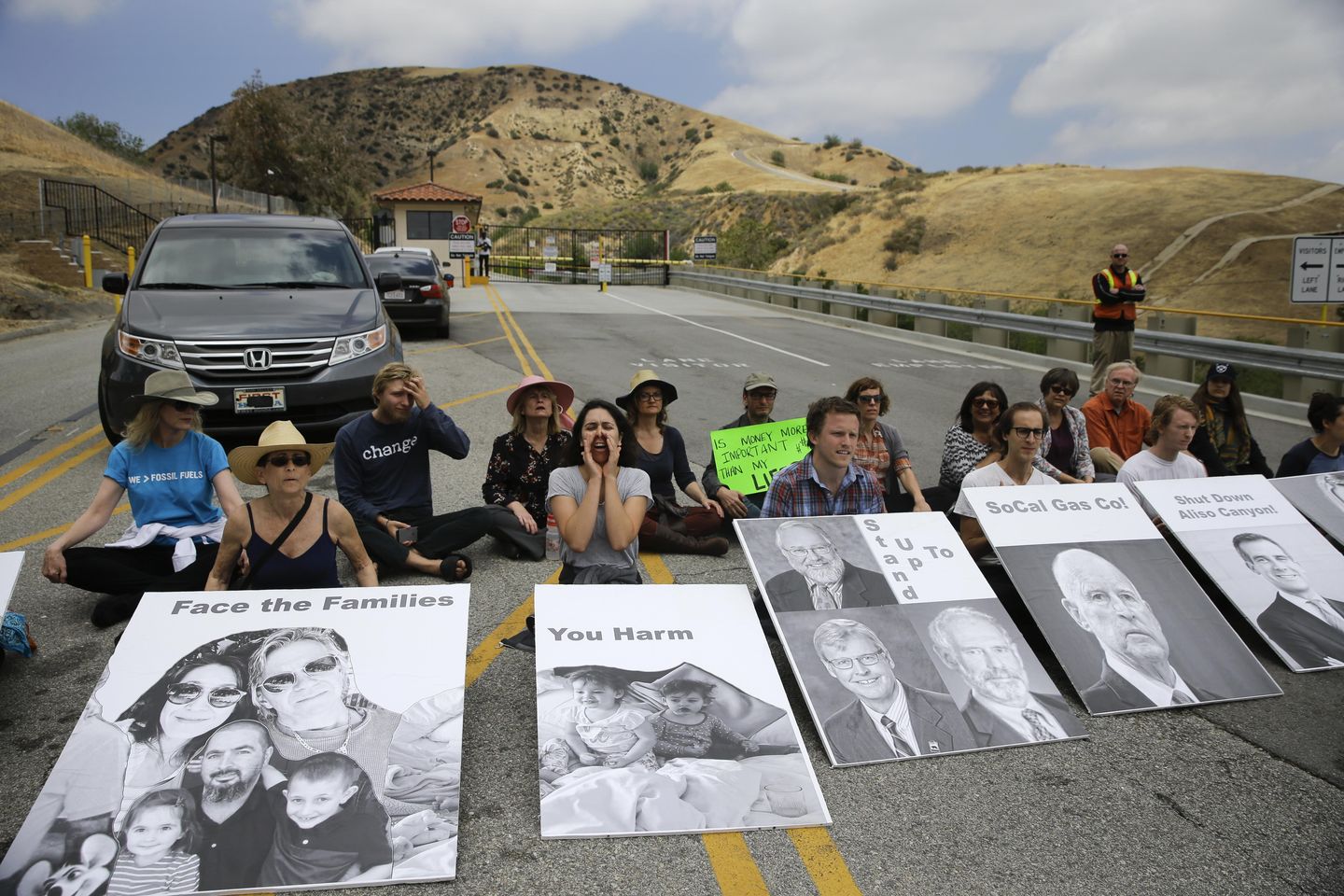 LOS ANGELES — California officials are expected to vote Thursday on a proposal to increase storage capacity at the site of the nation's largest known methane leak that sickened thousands of families and forced them from their Los Angeles homes in 2015.
The proposal for the Aliso Canyon Natural Gas Storage Facility has sparked protests from residents, environmentalists and politicians, but utilities and state regulators say its necessary to guard against fuel price spikes this winter.
"This is an unnecessary danger to people," said Issam Najm, an environmental engineer and resident of Los Angeles' Porter Ranch suburb, where thousands of residents were sickened by the leak.
---
---
Each day the facility remains open, it is emitting cancer-causing chemicals including benzene, said Najm, citing reports by the South Coast Air Quality Management District, the regulatory agency monitoring air pollution in the area.
He and other opponents, including Democratic lawmakers, say the state should be expediting its long-term plan endorsed by California Gov. Gavin Newsom to shut down the facility, not increase its capacity. The facility is slated for closure by 2027.
The 2015 gas leak, which took four months to control, released more than 120,000 metric tons of methane and other gases into the atmosphere over the communities in the San Fernando Valley.
Thousands of residents were forced to move out of their homes to escape a sulfurous stench and maladies including headaches, nausea and nose bleeds. SoCalGas and its parent company, Sempra Energy, agreed to pay up to $1.8 billion in settlements to more than 35,000 victims of the leak in 2021.
"Given the history of disaster and risks from continued operations at Aliso Canyon, I continue to support closing the facility on an expedited timeline," U.S. Sen. Dianne Feinstein wrote in a letter to the commission's president earlier this month. "This proposed decision to increase capacity, however, appears to go in the opposition direction."
The California Public Utilities Commission, which regulates and oversees gas, electric and other utilities, will vote on the expansion proposal Thursday. Commission staff say the expansion is necessary to avoid gas shortages over the winter and curtail rising prices, and that it won't affect the facility's progress toward closure.
An administrative law judge for the commission proposed allowing SoCalGas to increase its storage to 68.6 billion cubic feet of gas underground at the vast Aliso Canyon field on the northern edge of Los Angeles County. The facility has a maximum capacity of 86 billion cubic feet.
The field, which stores gas in old wells, was at 50% capacity for years following the leak. But the commission started increasing its storage in 2020, saying it needed to ensure supplies of natural gas for the upcoming winter months "in a safe and reliable manner." The volume is currently at 41.16 billion cubic feet.
Southern California Gas and San Diego Gas & Electric Co., in arguing for boosting storage, said it was better to buy gas in the summer when it is generally cheaper and store it for winter use.
The commission's Administrative Law Judge Zhen Zhang noted that California and the West saw sharp spikes in the price of wholesale natural gas last winter that affected customers' energy bills.
"On balance, as a matter of policy, it is prudent to take the conservative approach by protecting natural gas and electricity customers from reliability and economic impacts during the upcoming 2023-2024 winter," the judge wrote.
In a letter signed by dozens of environmental organizations opposing the increase, activists said no shortages were reported in the two years after the blowout when Aliso Canyon was offline.
Democratic state lawmakers who represent the region said in a joint statement that the risks are too great.
"SoCalGas says more use of this dangerous gas field will keep prices down, but there are still too many unanswered questions to proceed," said a statement from U.S. Rep. Brad Sherman, state Sen. Henry Stern and state Assemblywoman Pilar Schiavo.
Earlier this month, the company reached another settlement with the California Public Utility Commission, agreeing to pay more than $70 million to the Aliso Canyon Recovery Account to address the impacts from the leak on air quality and public health.
___
Watson reported from San Diego.
Copyright © 2023 The Washington Times, LLC.