California, New York residents moving out as 8.2 million Americans relocate to other states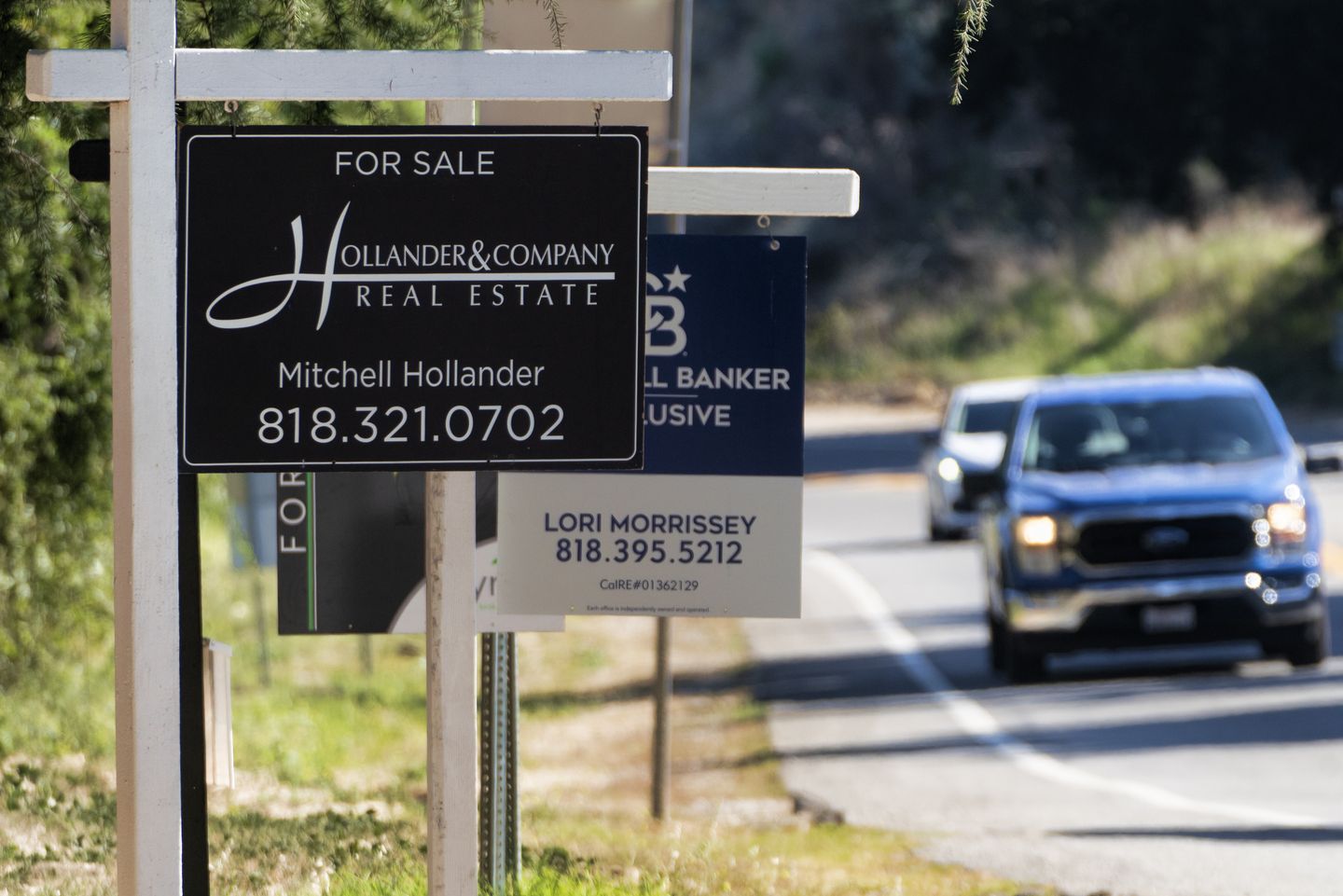 Roughly 300,000 more Americans moved between states in 2022 than in 2021, with the most relocating out of California and New York, the Census Bureau reported Tuesday. 
The federal agency estimated that the number of interstate movers rose about 4% from nearly 7.9 million people in 2021 to about 8.2 million last year. State-to-state migrations also comprised a larger share of all movers between 2021 and 2022, jumping from 18.8% to 19.9%.
"The two largest flows, which were not statistically different from each other in size, came either to or from the four most populous states: large numbers of people moved from California to Texas and from New York to Florida," survey statistician Mehreen S. Ismail wrote in a summary of the findings.
---
---
According to the bureau, 102,442 people moved from California to Texas last year, the most between any two states. Another 91,201 people relocated from California to Arizona. California's population is about 39 million, while Texas' is 30 million. Arizona is home to 7.4 million people.
In the next-biggest state-to-state jump, 91,201 people left New York for Florida. Another 75,103 people moved from New York to neighboring New Jersey. New York has a population of 19.7 million, while Florida's population is 22.2 million and New Jersey's is 9.3 million.
While the Census Bureau did not explain the uptick, multiple reports have found inflation, pandemic-era health restrictions and economic uncertainty driving up some state-to-state migration numbers since 2020.
On Tuesday, the bureau estimated that the District had the highest outward migration rate as 46.3% of all movers in the nation's capital crossed state lines. Most went to neighboring states, with 17,770 of the District's 700,000 residents heading to Maryland and 13,582 people to Virginia.
 
At the same time, the District of Columbia also experienced one of the highest inward migration rates at 44.3% of all movers, with 13,093 new residents arriving from Maryland alone.
Texas had the country's lowest outward migration rate at 11.7% of all movers, with 42,479 relocating to California and 38,207 to Florida.
On the flip side, California had the nation's lowest inward migration rate at 11.1% of all movers, with most coming from Texas.
The report found more people moved to states in the South and West than to other regions.
However, the Census Bureau also said fewer U.S. residents moved in 2022.
The national migration rate, or the number of movers as a share of the population aged 1 and older, dropped slightly from 12.8% in 2021 to 12.6% last year.
"This increase in the number and share of state-to-state movers continued a decade-long trend of rising state-to-state migration even as overall migration has declined," Ms. Ismael wrote.