消息
Biden's claim of wrangling down health costs to run into biggest premium spike in nearly a decade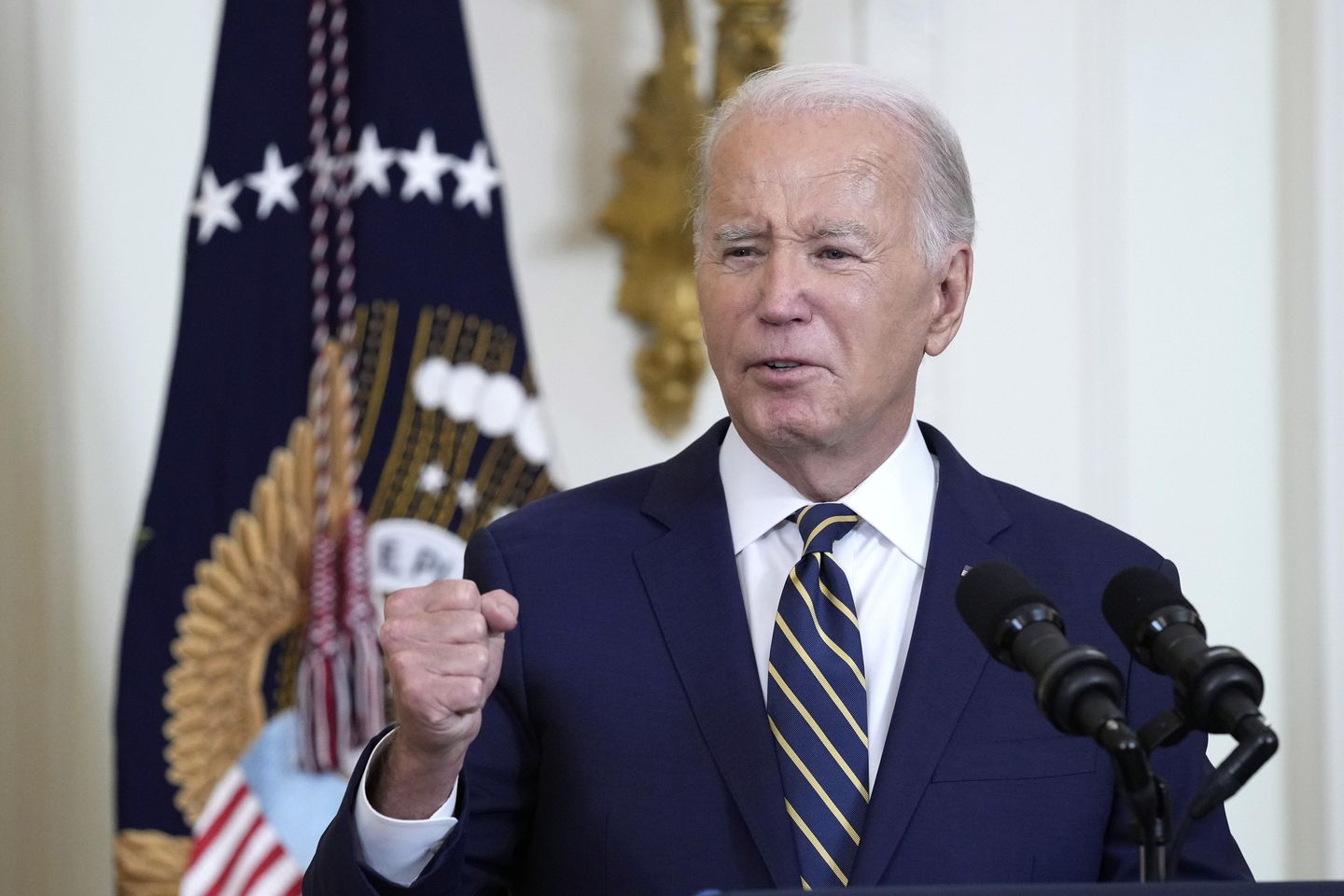 Health insurance premiums are set to spike in 2024 despite President Biden's boast he is corralling costs.
The increase is driven by a rush of medical claims and hospitals that want large payments from insurers after weathering high costs for labor and supplies, said health care industry analysts.
Pricey specialty drugs and exploding uptake of popular weight-loss medicines such as Ozempic are contributing to rate increases, which are estimated to fall between 6% and 7% for employer-based plans, according to WTW, formerly known as Willis Towers Watson.
---
---
"There is broad consensus that costs will be higher in 2024 than they've been in nearly a decade," said Alan Silver, senior director and financial, analytics and actuarial intellectual capital leader at WTW.
The increase is a vulnerability for Mr. Biden as he campaigns for reelection on claims he dampened inflation and beat "Big Pharma" by naming 10 drugs for price negotiation under Medicare.
"President Biden may be saying one thing, but his policies are doing the exact opposite," House Energy and Commerce Committee Chairwoman Cathy McMorris Rodgers, Washington Republican, told The Washington Times.
Overall inflation is easing but multiyear deals prevented hospitals and other health care providers from nudging insurers for higher payments until now. That means employer plans are seeing rate hikes even while price shocks for other goods start to cool down.
"There are a number of factors contributing to the increase, but one of the largest is simply the impact of inflation in the economy that is beginning to affect contracts between insurance carriers and health systems, providers and facilities," Mr. Silver said.
Rates are rising alongside greater use of medical services. Many people put off procedures or doctor's visits during the pandemic when public health officials urged Americans to stay home. Now, medical claims have returned to typical levels, putting cost pressures on insurers.
Aon, a health benefits consultancy, estimates that average costs for U.S. employers that pay for their workers' health care will increase 8.5% to more than $15,000 per employee in 2024.
The estimate assumes that employers do not shift the cost burden on employees or implement other types of cost-saving strategies. With those changes, Aon expects a 6.5% to 7.5% increase in average health care cost increases for employers in 2024, though it is still above the 4.5% increase seen in 2023 following plan changes to save money.
Many employers will be reluctant to shuffle new costs onto their workers, which may obscure the pain for everyday workers. Employers typically subsidize around 80% of the plan cost, while employees pay the remainder.
"We expect that trend to continue next year with employers continuing to absorb most of the health care cost increases," said Debbie Ashford, the North America chief actuary for Health Solutions at Aon. "In a tight labor market, plan sponsors are hesitant to shift significant cost to plan participants and make benefits less affordable."
Federal subsidies, meanwhile, will act as a cushion against higher rates in the Obamacare marketplace. Consumers who use the program can find health plans on the federal HealthCare.gov website or state-managed portals.
Analysts at KFF, formerly known as Kaiser Family Foundation, expect a median proposed premium increase of 6% among 320 insurers participating in the Obamacare marketplace in 50 states and the District of Columbia.
A deeper analysis based on 58 insurers found that growth in health care prices was a key factor driving costs in 2024.
Some people are falling off government-sponsored Medicaid coverage — Congress scrapped coronavirus-related protections that kept them on the rolls — so they might enter the individual insurance market and impact premiums.
"In addition to inflation, insurers also mention changes in pandemic-related costs and the unwinding of Medicaid continuous coverage, though the latter are having a small, if any, effect on premiums," KFF said.
Roughly 18.2 million people buy health insurance on their own in the individual market, the highest level since 2016. Nearly 16 million of these customers get their insurance through an Obamacare portal and about 14.3 million of them get federal subsidies to help them pay for coverage.
Democrats made those subsidies more generous in recent years, frustrating Republicans who say throwing taxpayer money at rising health costs is a wasteful policy.
"Health care premiums continue to increase despite the Democrats spending tens of billions of dollars on subsidies to insurance companies in their reckless, partisan tax-and-spend binge," Mrs. Rodgers said. "The increasing subsidies, paired with consolidation in the sector and general inflation caused by the Democrats' massive deficit spending, are driving up the cost of health care prices and insurance premiums."
The Centers for Medicare and Medicaid Services, in a written statement, said, "The Biden-Harris Administration has made expanding access to health insurance and lowering health care costs for America's families a top priority and continues to demonstrate their commitment to accessible and affordable health care for all."
"Rates on the [Obamacare] exchange remain very affordable for consumers — in 2023, four out of five HealthCare.gov consumers were able to select a plan for under $10 per month during open enrollment, and, while 2024 rates are not yet final, we anticipate plans to be similarly affordable," the agency said.
For the employer-based market, policymakers in Washington can expand access to health savings accounts and other tax-exempt ways to pay for health care.
Yet the main pressure will be on employers, who must decide whether to shift costs onto their employees through higher payroll deductions or bigger deductibles. Deductibles are the amount a person pays for services before the health plan begins to pay.
"Insurers pass [the costs] on to employers, and employers then have to make this decision about trade-offs — between you know, passing those off to employees versus increasing their costs," said Krutika Amin, an associate director of the program on the Affordable Care Act at KFF. "They might either pass on monthly premium increases to employees or, on the other hand, raise deductibles."
Employees might also redesign their benefits structure, resulting in plans that require employees to jump through hoops to get care.
"In plain English, health plans will create new hurdles for patients to access services, or drugs and devices," said Lindsay Bealor Greenleaf, the solution leader for the federal and state policy group at ADVI, a health care and life sciences consultancy. "This could be not covering certain things, or it could be new barriers like prior authorization requests where the physician has to fill out a bunch of forms and sit on the phone for hours with insurance companies until they get authorization for something."
Ms. Amin said employees who select a health plan during open enrollment this fall should take a close look at what's covered by each plan offered to them.
"Generally," she said, "it's always a good idea to look up sort of what your health care needs might be and what those costs, out-of-pocket, are for different plans."