消息
Biden's $40 billion emergency spending request gives $13 billion more in military aid to Ukraine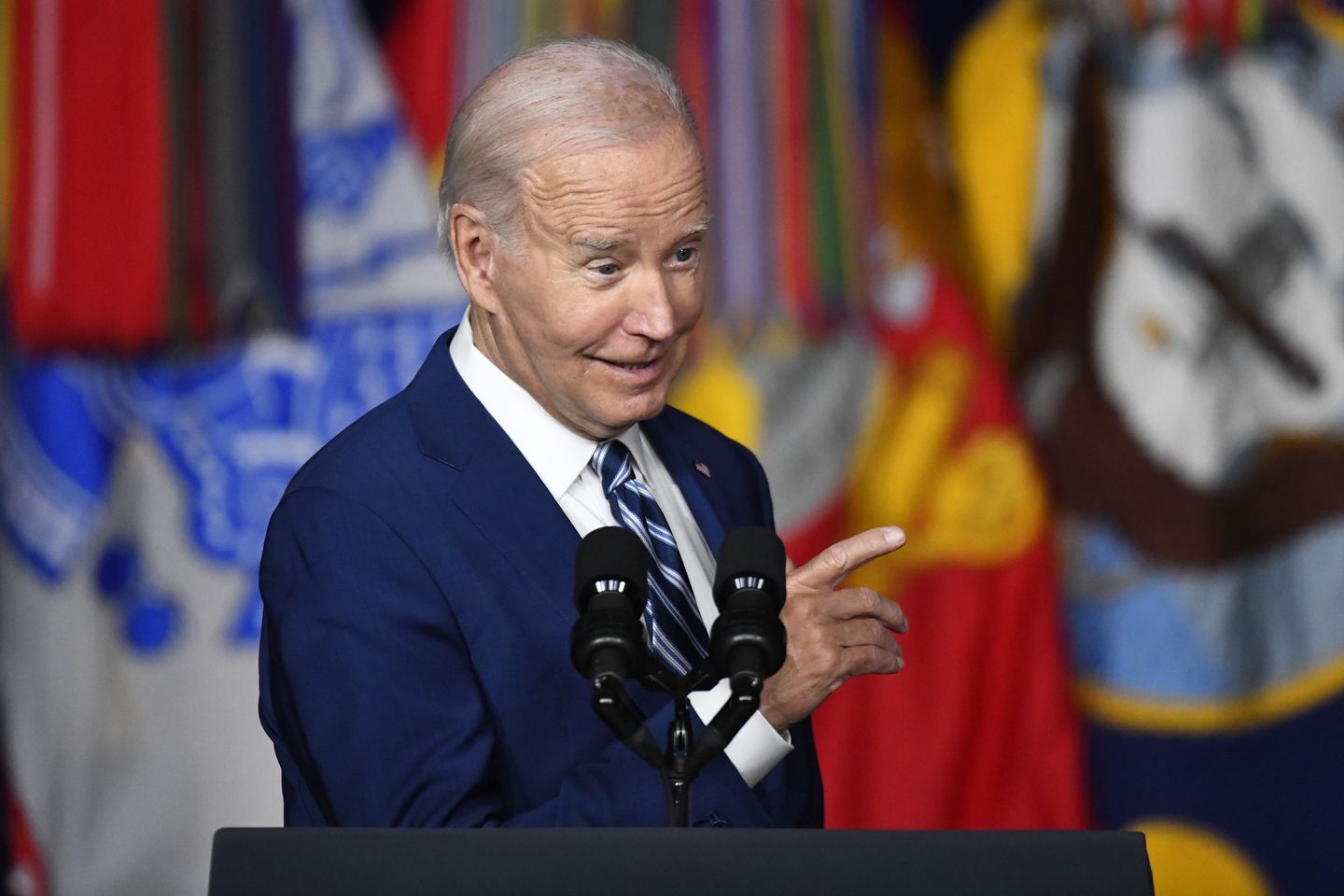 President Biden asked Congress Thursday for $40 billion in emergency spending through the end of this year, including $24 billion more for Ukraine — funding that would sidestep recently enacted budget caps and set up a clash with Republicans over more aid for Kyiv's war against Russia.
The proposed Ukraine aid includes $13.1 billion for military assistance and replenishing Defense Department stockpiles depleted by the war effort. There is also $200 million to counter the "destabilizing" impact of the Wagner Group, whose thousands of mercenaries have been a key part of Russia's ground war.
The president's request seeks another $4 billion for enforcement at America's southern border — although administration officials say Mr. Biden's plan for the border is working — and $12 billion for disaster relief, including extended pay for firefighters battling wildfires.
---
---
The extra funding for Ukraine follows roughly $100 billion that the U.S. already has spent on the war in Eastern Europe. And it comes as polls show support eroding among Americans for the growing overseas commitment of taxpayer dollars.
"The administration is requesting supplemental security, economic and humanitarian assistance funding that would support Ukraine as well as countries and vulnerable populations worldwide impacted by Russia's unprovoked and brutal invasion of Ukraine," White House Office of Management and Budget Director Shalanda D. Young told House Speaker Kevin McCarthy in a letter on Thursday.
Many conservative House Republicans are resisting more funding for Ukraine without stricter oversight. Mr. McCarthy has said he would not allow a vote on more aid to Ukraine if the action bypasses the $886 billion defense-spending cap set in May in the debt-limit agreement with Mr. Biden, a deal that caused a temporary rebellion by some GOP lawmakers against the speaker.
The speaker's office didn't reply to a request for comment. 
Some House Republicans said Thursday they are opposed to more aid for Ukraine.
"Americans are struggling under 'Bidenomics,' watching a border invasion bring crime … and witnessing a corrupt two-tiered justice system, and this president wants billions more for Ukraine. Put Americans first," Rep. Bob Good, Virginia Republican, said in a statement online. "I stand with the majority of Americans who reject funneling more unaccounted-for funds to Ukraine. It's time for Washington to put America first."
Rep. Lauren Boebert, Colorado Republican, said online, "It's amazing how the federal government will always find money for other nations even as we sit at $30 TRILLION in debt."
Former President Donald Trump has urged congressional Republicans to withhold more military support for Ukraine until the administration cooperates with GOP investigations of the president and his son Hunter Biden's business dealings. Mr. Trump is the leading candidate for the 2024 GOP presidential nomination.
"Congress should refuse to authorize a single additional shipment of our depleted weapons stockpiles … to Ukraine until the FBI, DOJ and IRS hand over every scrap of evidence they have on the Biden crime family's corrupt business dealings," Mr. Trump said at a rally in Pennsylvania. 
He said Republicans who don't support his suggestion should face primary challenges.
Congress approved $45 billion in extra funding for Ukraine in December, an aid package that was meant to last until the current fiscal year ends on Sept. 30. Ukrainian forces have made slow progress in a counteroffensive against Russian troops, and the U.S. and European allies have pledged more help.
A majority of Americans, 55%, say Congress should not authorize additional funding to support Ukraine, according to a CNN poll last week. The survey found 45% of respondents supported more U.S. funding for Ukraine.
The issue is likely to come to a head in September as Congress considers a stopgap spending measure to keep the government open beyond Sept. 30. To help ease passage, the administration is submitting the request as part of a short-term funding proposal to prevent a partial government shutdown.
The White House said the extra money for the border is needed for "border enforcement management and migrant services at the Department of Homeland Security, and to hire immigration judge teams at the Department of Justice."
Of the $4 billion, $800 million would be directed to efforts to curb the flow of illicit fentanyl into the U.S.
"Despite the fundamentally broken system, unlawful border crossings are down significantly since the president implemented his border enforcement and management plan after the end of Title 42," the letter stated. "The administration has achieved this in a safe, orderly and humane manner, in part by pairing increased access to legal pathways with new consequences for those who fail to use them."
Title 42 was a measure that allowed the government to expel illegal migrants for health considerations during the COVID-19 pandemic. Mr. Biden said his administration's border plan in the wake of the expiration of Title 42 is "working as intended," but the extra money is needed to "bolster" those efforts.
Aid for natural disasters takes up a considerable chunk, $12 billion, of the president's request. Ms. Young said the money will ensure that the Federal Emergency Management Agency "can continue to support critical activities in communities that have dealt with or are currently dealing with disasters while also maintaining sufficient preparedness to respond to future catastrophic events — preparedness that will be especially important as we enter peak hurricane season."
Senior administration officials said they want an extra $60 million to bolster the pay of wildland firefighters for three months. The administration blamed "increased wildfires due to climate crisis."