消息
Biden signals support for striking autoworkers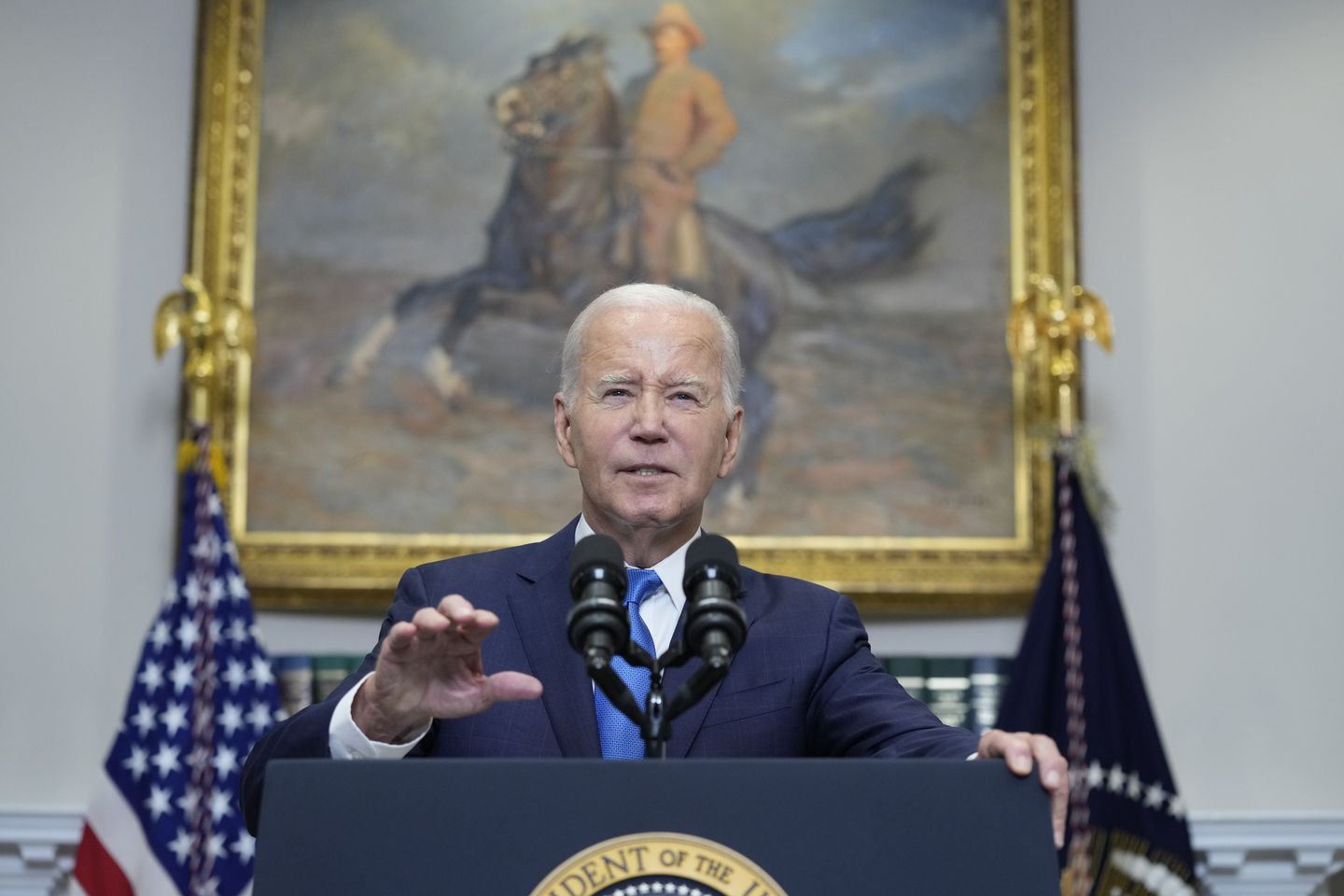 President Biden on Friday leaned toward the striking United Auto Workers union, saying Detroit's big three automakers have enjoyed profits that should be shared to a greater extent with employees.
"Over the past decade, auto companies have seen record profits, including over the past few years, because of the extraordinary skill and sacrifices of the UAW workers," Mr. Biden said in remarks from the White House.
"Those record profits have not been shared fairly, in my view, with those workers," he added.
---
---
Mr. Biden's remarks came just hours after the UAW workers went on strike, the first time its members have walked out simultaneously on all three major Detroit automakers.
The president said neither side wants a strike, but workers have the right to walk out through their collective bargaining system. He urged both parties to return to the negotiating table and forge an agreement.
 
Mr. Biden has dispatched acting Labor Secretary Julie Su and Gene Sperling, a senior economic adviser, to Detroit to help the two sides reach an accord.
 
While Mr. Biden didn't specifically say he supported the striking workers, his remarks repeatedly blamed the carmakers for not sharing more of their profits with workers.
"The companies have made some significant offers, but I believe it should go further to ensure that record corporate profits mean record contracts for the UAW," he said after talks failed to resolve the gulf between union demands and what the automakers are willing to yield.
The UAW wants an immediate 20% raise for workers, followed by four annual raises at 5% each. It also asked for pensions, cost-of-living adjustments, a 32-hour workweek and the elimination of compensation tiers.
 
Just after the workers stopped making vehicles at midnight Thursday, workers began picketing at a General Motors assembly plant in Wentzville, Missouri, a Ford factory in Wayne, Michigan, and a Stellantis Jeep plant in Toledo, Ohio.
Stellantis is an Italian-American conglomerate that owns Fiat, Chrysler, Dodge, RAM, Peugeot, Citroen and Alfa Romeo.
If the strike stretches on, auto dealers' vehicle supplies could dwindle, sending prices north while the U.S. economy already suffers from high inflation.
Anderson Economic Group estimates that a continued strike would deliver a $5 billion hit to the economy within 10 days. It also would wipe out thousands of part suppliers that depend on business from the three automakers.
One of the nation's largest business groups directly blamed Mr. Biden for the strike, saying it was caused by his encouraging unions to flex their muscle even if it upends the economy.
 
"The UAW strike, and indeed the summer of strikes, is the natural result of the Biden administration's 'whole of government' approach to promoting unionization at all costs," Suzanne P. Clark, U.S. Chamber of Commerce CEO, said in a statement.
The strike forces Mr. Biden to walk a fine line. He cannot break his support for unions because he's dependent on them for his reelection in 2024. However, he also can't risk further economic havoc when the economy hasn't fully rebounded from the pandemic.
Jared Bernstein, chairman of the White House Council of Economic Advisers, on Wednesday stopped just short of saying Mr. Biden would support a strike. Instead, Mr. Bernstein repeated that the president wants a fair deal for auto workers.
Complicating matters for the president is that his options to resolve the strike are limited.
 
The president doesn't have the legal authority to stop a strike the way he can if freight railroad or airline workers walk off the job.
That leaves him with no other option but to apply public pressure. Yet his influence with the UAW appears to be waning. It's one of the few unions that have withheld an endorsement for Mr. Biden's reelection.
The UAW has criticized the president's push to transition from electric vehicles to gas-powered cars, calling the move a job killer.
That has left the White House with few options beyond holding meetings and taking phone calls with UAW President Shawn Fain.
Mr. Fain visited the White House in July to talk with administration officials about his strategy for a possible strike. He spoke with the president on Labor Day.
He bristled at Mr. Biden's comment last week when he said, "I'm not worried about the strike until it happens. I don't think it's going to happen."
Mr. Fain told a Detroit TV station he was shocked by the president's reaction.