消息
Beijing has invested $25.4B in Pakistan over the last decade, Chinese vice premier says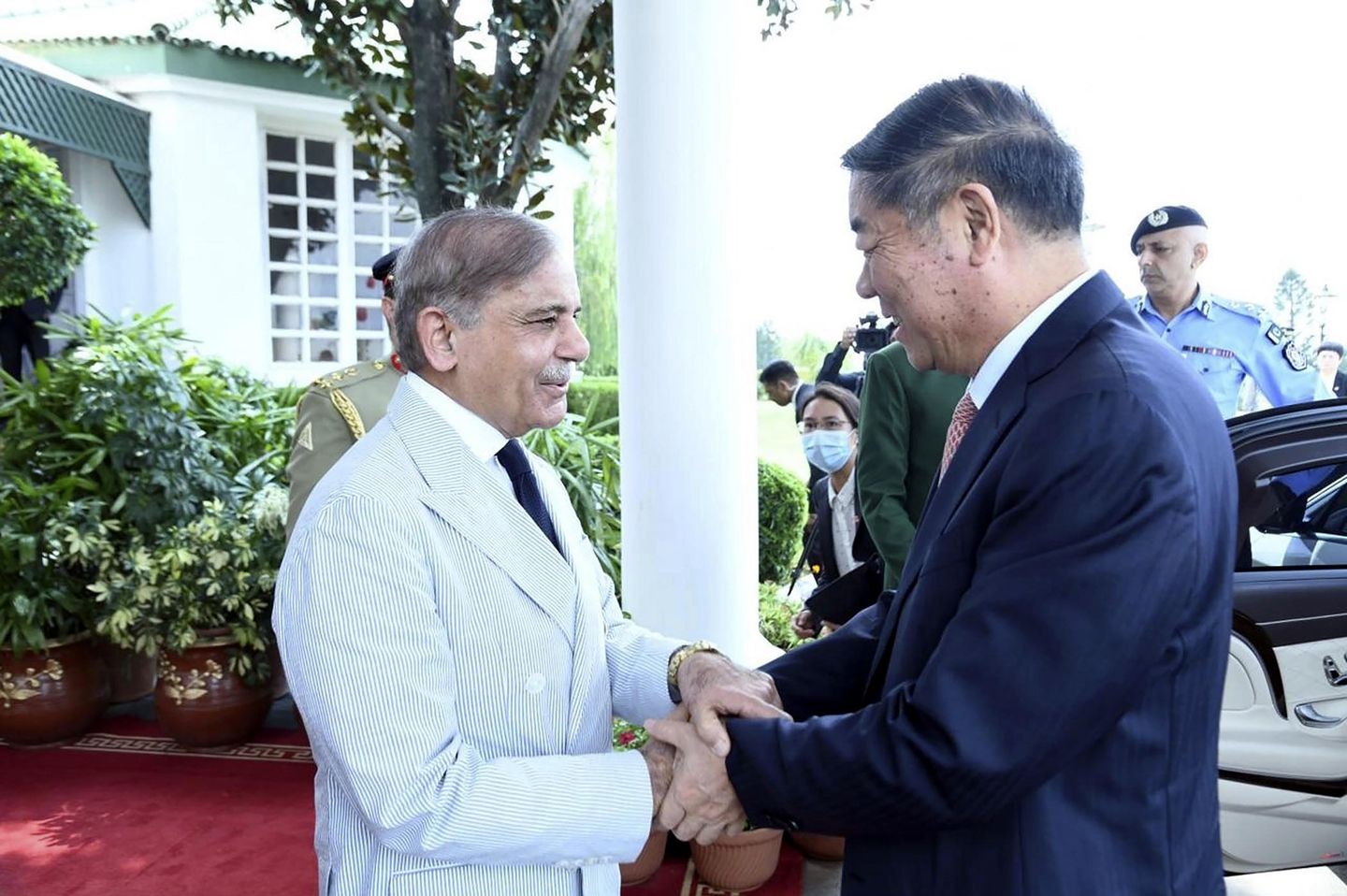 ISLAMABAD — China has invested $25.4 billion in Pakistan over the past decade for projects ranging from roads to power plants, China's vice premier said Monday, as the two countries celebrated the 10th anniversary of the so-called Belt and Road Initiative.
The initiative, also called the China-Pakistan Economic Corridor program, is China's global endeavor to reconstitute the ancient Silk Road trade routes and link China to all corners of Asia.
In Pakistan, the CPEC has been billed as an opportunity to bring new prosperity to the South Asian nation. Since 2013, thousands of Chinese construction workers and engineers have been working in this impoverished Islamic nation as part of Chinese President Xi Jinping's initiative.
---
---
However, work on some projects has since slowed down or been briefly suspended for multiple reasons, including a 2021 militant attack in which 13 Chinese workers were killed by a suicide bomber targeting a bus carrying them in the northwest.
In his televised remarks, Chinese Vice Premier He Lefing said Pakistan's southwestern town of Gwadar was once just a fishing town but because of the construction of a deep-water port there by China it has become a city and hub for regional connections.
He said because of the completion of several CPEC-related projects, Pakistanis were now facing fewer power outages and hoped that Pakistanis "will create a better future with their own hands" in the years to come.
His comments came days after China rolled over a $2.4 billion loan for Pakistan in a move aimed at helping the country overcome a serious economic crisis. China recently played a key role in helping Pakistan avoid a default on a debt payment.
Loans from Beijing to Pakistan have continued pouring in since December, when the International Monetary Fund delayed the revival of a bailout for Islamabad until June, when a breakthrough came following talks between the International Monetary Fund and Pakistan Prime Minister Shehbaz Sharif.
The IMF deposited the first installment of $1.2 billion in Pakistan's central bank earlier this month.
On Monday, Sharif, in the presence of the Chinese vice premier at a gathering, said he wouldn't forget the recent Chinese financial help, which came at a very crucial time. Since coming to power in April 2022, Sharif has blamed alleged corruption under former Prime Minister Imran Khan for Pakistan's economic downturn.
He said Pakistan will "emulate the Chinese model" of hard work to overcome one of the worst economic crises his country has faced in recent months. Sharif also said he wanted to see an end to relying on foreign loans.
"We have to move away from these borrowed loans and handouts, and have to stand on our feet to show to the world that our people are great, energetic, and capable of facing difficult challenges," he said.
Copyright © 2023 The Washington Times, LLC.