消息
'Barbie' or 'Oppenheimer' for $4? National Cinema Day is coming, with discounted tickets nationwide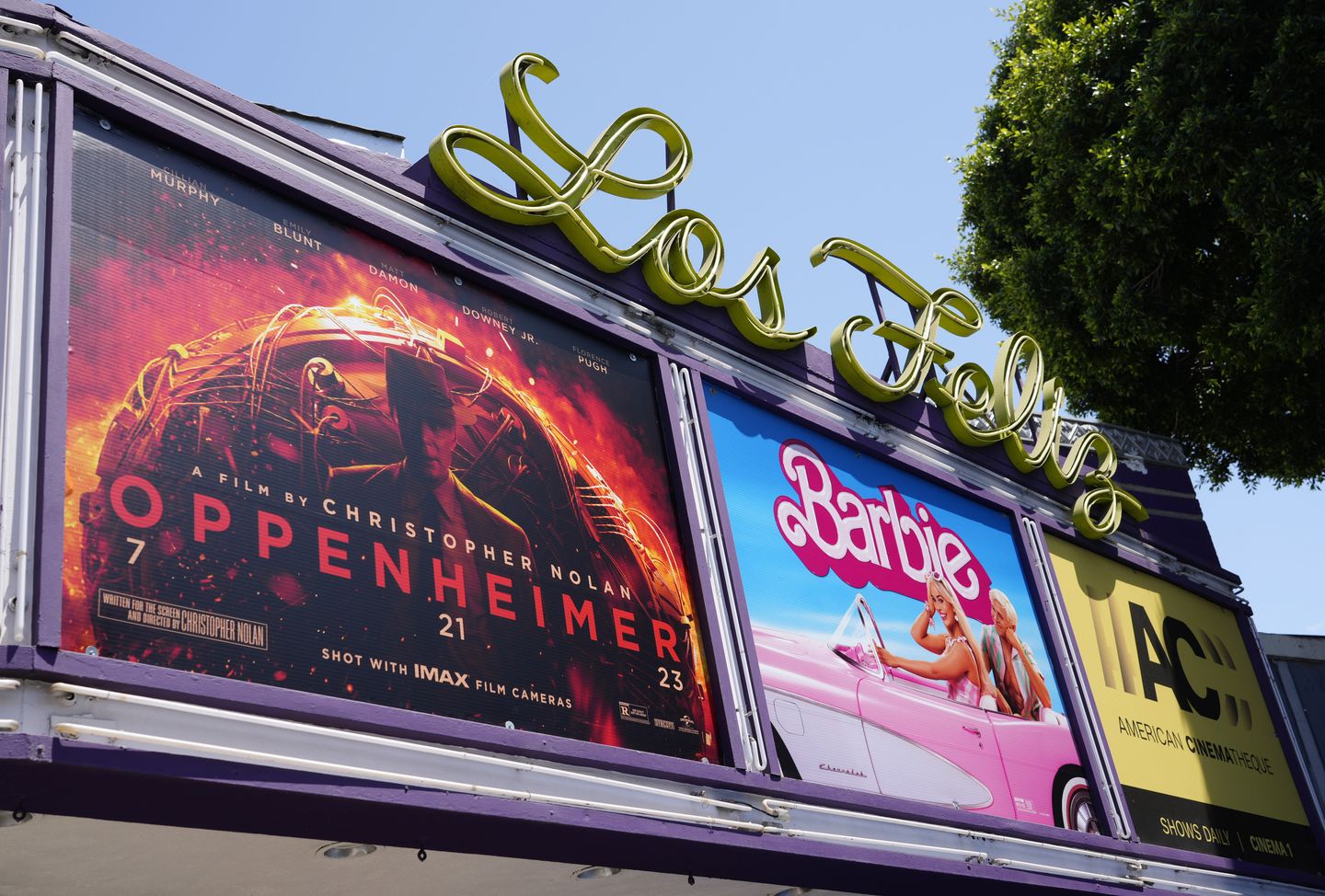 NEW YORK — Still haven't seen "Barbie" or "Oppenheimer"? This Sunday, you'll be able to catch up for $4 a ticket in movie theaters nationwide.
Theater owners announced Monday that the second annual National Cinema Day will be held Sunday, Aug. 27. For one day, all movies — in all formats and at all showtimes — will be $4 at participating theaters. More than 3,000 theaters are participating, which accounts for most of the cinemas in the U.S., including the leading chains AMC and Regal.
It's the second straight year theaters are trotting out the one-day event at the tail end of summer. Last year's inaugural National Cinema Day, put on by the Cinema Foundation, a nonprofit affiliate of the National Association of Theater Owners, was judged an enormous success. An estimated 8.1 million moviegoers bought $3 tickets on Saturday, Sept. 3. The average movie ticket in 2022, according to NATO, cost $10.53.
---
---
The discount gimmick turned into the highest attended day of the year for theaters. A normally quiet time instead saw cinemas crowded with moviegoers — and theaters sold plenty of popcorn. This year, the day is moving up slightly on the calendar, shifting from Saturday to Sunday, and costs $1 more.
But thanks to remarkably sustained interest in "Barbie," as well as in "Oppenheimer," the August box office has been booming. The summer box office is up to $3.8 billion in ticket sales through Sunday, according to data firm Comscore — about 16.6% ahead of 2022 at the same point.
While last year's Cinema Day had fairly paltry offerings ( "Top Gun: Maverick" was the top draw, more than two months after it opened), this year's will feature "Barbie" in its fifth week. Greta Gerwig's record-breaking film has made $1.28 billion worldwide. There's also Christopher Nolan's "Oppenheimer" ($717.8 million globally), the second week of the DC Comics film "Blue Beetle" and new releases "Gran Turismo," "Golda," "Bottoms" and "Retribution."
The event is also a way for studios to sell audiences on their fall lineups. A sneak peek of anticipated autumn releases will play before each screening.
Copyright © 2023 The Washington Times, LLC.