消息
Auto workers vote overwhelmingly to allow union leaders to call strikes against Detroit companies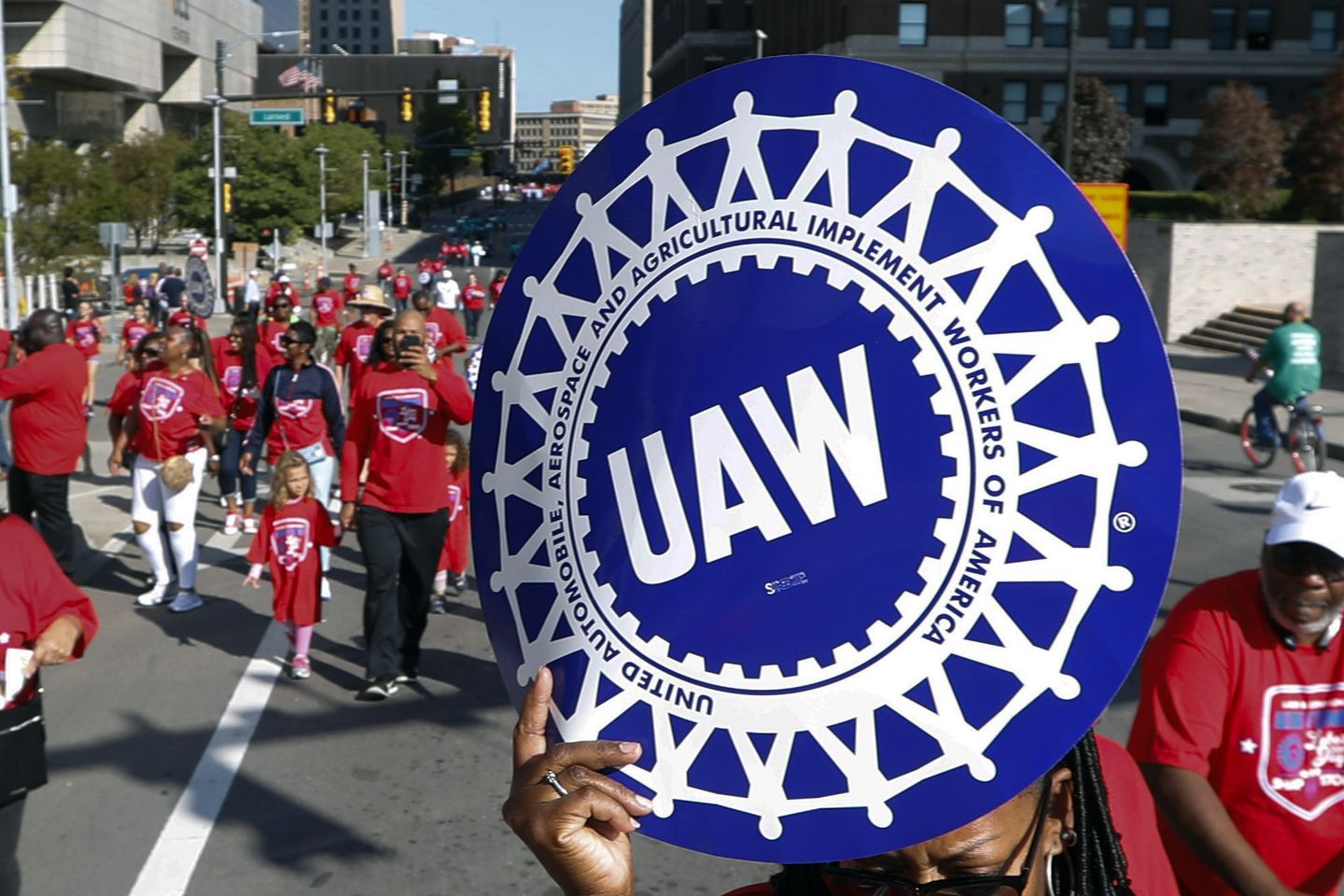 LOUISVILLE, Ky. (AP) — Auto workers are voting overwhelmingly to give union leaders the authority to call strikes against Detroit car companies if a contract agreement isn't reached.
The United Auto Workers union said Friday that results are still being tallied, but so far 97% have voted in favor of authorizing one or more strikes against Stellantis, General Motors and Ford. Such votes are almost always approved by large margins.
Contracts between the union representing about 146,000 workers at Stellantis, General Motors and Ford expire at 11:59 p.m. on Sept. 14. Fain said earlier this week that negotiations with the companies are not progressing fast enough. But he also said a strike is not inevitable.
---
---
Contract talks with the Detroit Three began in July, but Fain has consistently said the companies aren't bargaining seriously.
In a statement Friday, the UAW said the vote does not guarantee that a strike will be called.
Fain told members on Facebook Live Friday that the union still hasn't picked a target company for a strike and could walk out against all three. "Things could always shift in bargaining if something miraculous happened with one of the companies, it could change," he said. "We want contracts by Sept. 14 with all three."
The companies have said they're bargaining in good faith at a time of unprecedented change in the auto business. The industry is spending billions to make the transition from internal combustion engines to battery power to cut pollution and fight climate change.
Stellantis, which has drawn much of Fain's ire in recent weeks, said Friday that negotiations "continue to be constructive and collaborative." The company said it wants an agreement that will balance employee concerns and position Stellantis to "meet the challenges U.S. marketplace and secures the future for all of our employees, their families and our company."
Ford said it's working with the UAW on "creative solutions during this time when our dramatically changing industry needs a skilled and competitive workforce more than ever."
The union is seeking a 40% pay increase, restoration of pensions for new hires, elimination of wage tiers and other items. Fain has often told workers they have to be ready to strike in order to achieve gains from the profitable automakers.
The union also wants to represent joint venture electric vehicle battery plants being built by the companies, and it's seeking top union wages at those factories.
Jason Hale, an assembly line inspector at Ford's Kentucky Truck Plant in Louisville, said he voted to authorize a strike.
He hopes the union will be able to win general pay raises and restore cost-of-living pay increases and pensions for all workers. Cost of living is the most important, he said.
"They're just making too much money and not giving us enough."
He thinks the union should strike all three companies at the same time. "That would show solidarity and we're here to mean business," he said.
____
Krisher reported from Detroit.
Copyright © 2023 The Washington Times, LLC.