Athens Olympic Stadium closed for urgent repairs after iconic roof found riddled with rust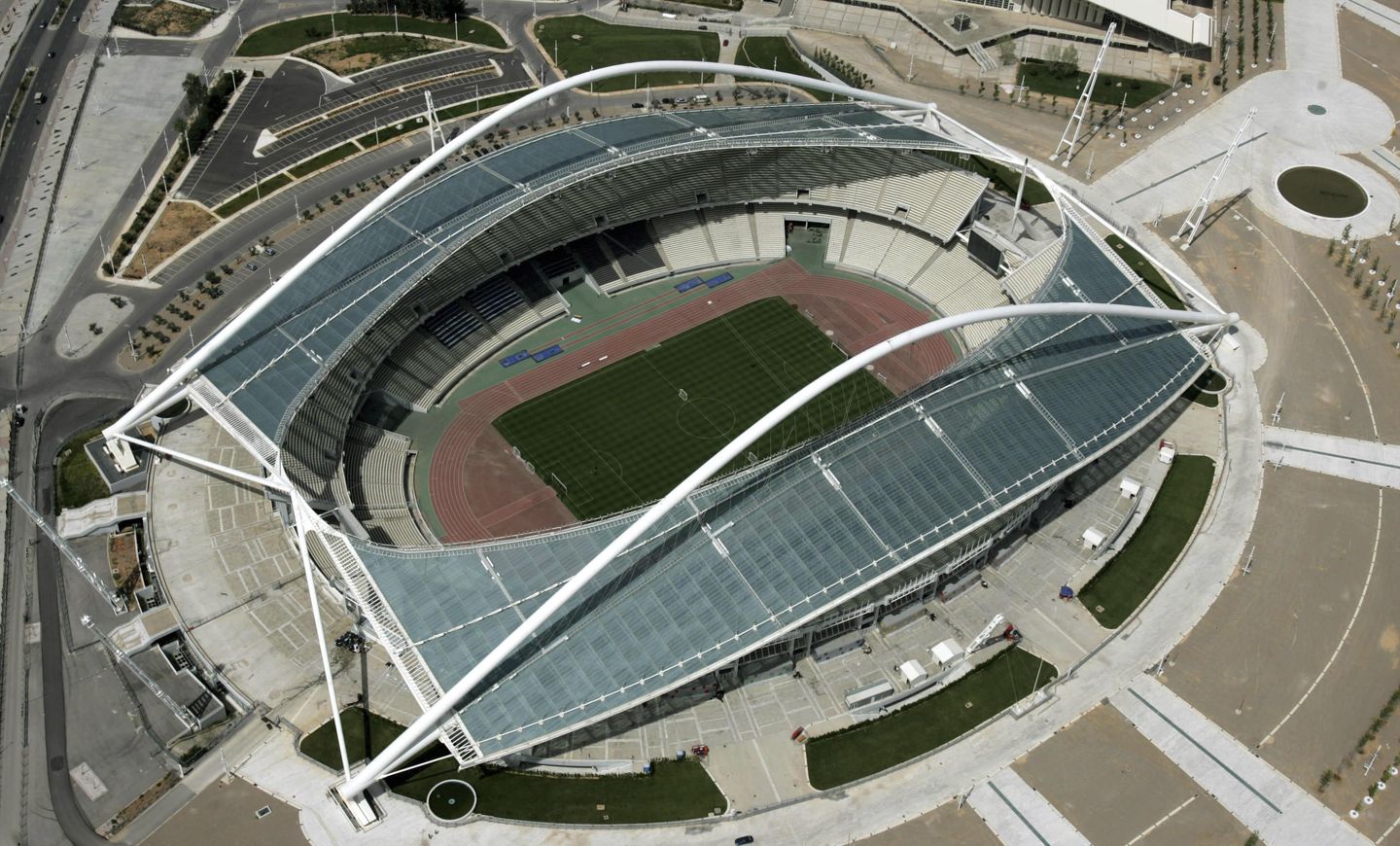 ATHENS, Greece — A new inspection has been ordered at the stadium that hosted the 2004 Athens Olympics after rust was found along the iconic arched roof, forcing the site to close, government officials said Monday.
The 70,000-seat Olympic Stadium, Greece's largest, and nearby Olympic Velodrome are covered by white-ribbed steel roofs designed by Spanish architect Santiago Calatrava – similar in style to much of his later work, including the Oculus Transportation Hub in downtown New York.
The two Greek sports facilities were shuttered late Friday after failing a safety inspection launched in April and overseen by a public asset agency. The velodrome was evacuated while hosting a national bridge tournament, attended by several hundred people.
---
---
It was the latest headache for Greek authorities in managing costly Olympic venues around the capital, many remaining underused or mothballed.
Syriza, the main left-wing opposition party, accused the government of botching plans to renovate the Olympic complex.
"The Calatrava roof: In 2004, it was a symbol of a country that was hosting the Olympic Games. In 2023, it is the symbol of a country that is falling apart at every level," opposition leader Stefanos Kasselakis said.
---
PHOTOS: Olympic Stadium in Athens closed for urgent repairs after iconic roof found riddled with rust
---
The government said it had included the Olympic complex renovation project under plans submitted to the European Union for funding assistance, defending its decision to try to overcome chronic maintenance delays.
"It is a known fact that the (Olympic Stadium) had not been maintained for two decades. Who does not feel disappointed when they see the pictures of such important facilities that have been left to their fate for so many years?" Prime Minister Kyriakos Mitsotakis, who was first elected in 2019, wrote in an online post. "That is what we are changing. That is why we are investing, that is why we have initiated this redevelopment, and that is why (safety) studies are being carried out."
The Olympic Stadium closure will force Greek soccer club Panathinaikos to seek another venue for its upcoming Europa League games against French team Rennes and Israeli club Maccabi Haifa.
A second inspection will be led by the Technical Chamber of Greece, the professional association of engineers which advises the government on public works projects.
Yiannis Vroutsis, a deputy minister for sports, said it was too soon to say when the stadium would reopen, arguing that details of the second safety inspection would have to be studied first.
Copyright © 2023 The Washington Times, LLC.