消息
America's robust economy isn't making Bidenomics any easier to sell to voters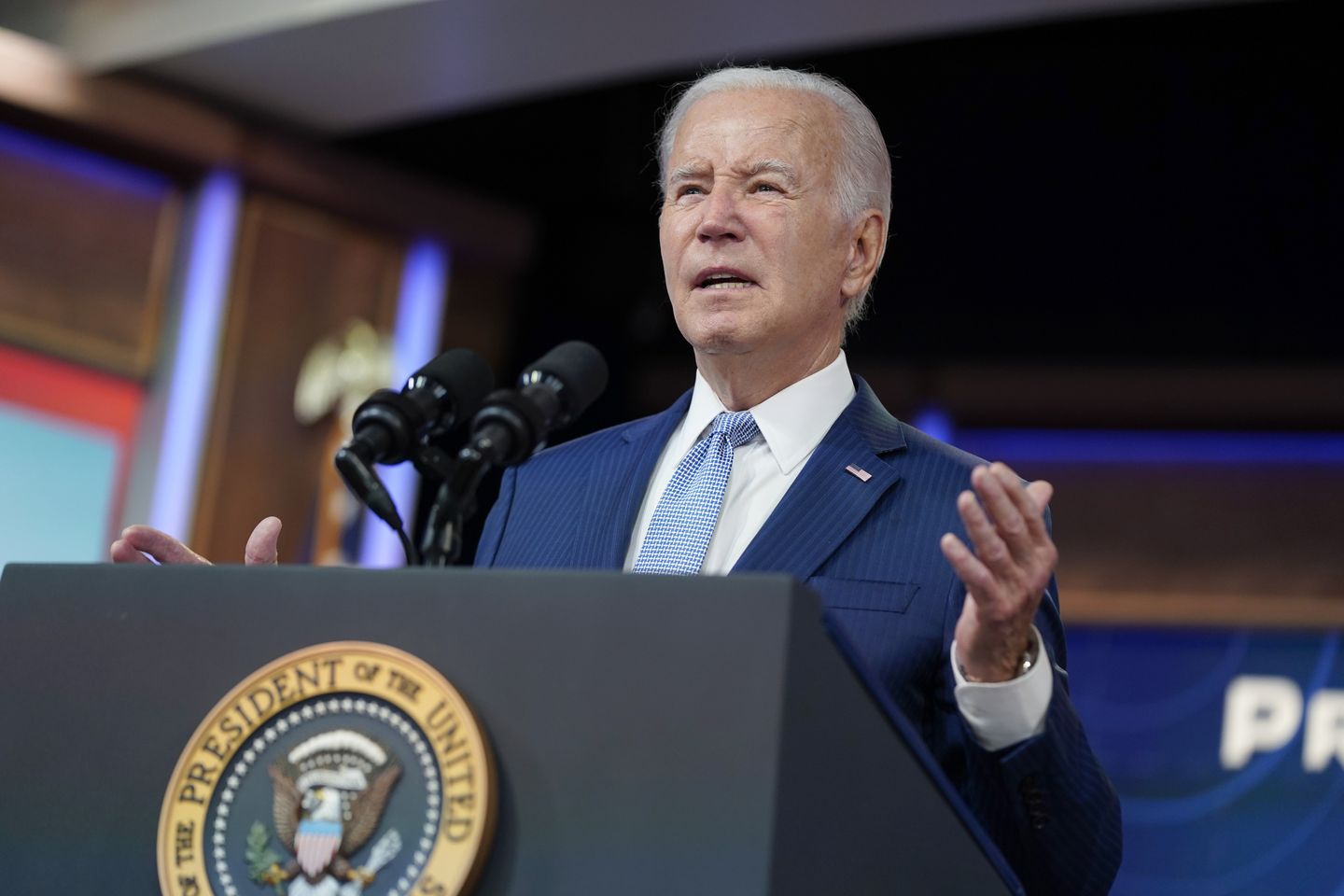 President Biden is trying to convince voters that they are better off under Bidenomics, but his message is proving to be a tough sell despite a string of upbeat economic indicators.
In a series of speeches, the president has taken credit for the good economic news. Unemployment is near a record low 3.6%, inflation has slowed from its peak in June 2022, the economic growth rate has exceeded expectations, and wages are up 4.7% over the past year.
Mr. Biden says these data points, coupled with investments in domestic microprocessor chip manufacturing and new infrastructure, have improved the lives of Americans, especially the poor and middle class.
---
---
Yet the public verdict on the economy and, by extension, Bidenomics, is clearly a disappointing return on Mr. Biden's investments.
Unhappy voters point to high grocery prices, soaring interest rates, and rising debt and home prices, and they are demanding relief. They say the hefty price increases for everyday goods and services are wiping away wage increases.
"A great number of voters are not better off now than they were four years ago," said Alex Salter, an economics professor at Texas Tech University. "People aren't stupid. They look at the goods and services they can afford and see it doesn't go as far as it did."
A record number of Americans say they are worse off financially since Mr. Biden became president, according to an ABC News/Washington Post poll released earlier this year.
Forty-one percent of those surveyed said they are not as well off as they were when Mr. Biden took office. That was the highest percentage since ABC/Post began asking the question in 1986. Just 16% in the poll said they are better off.
At roughly the same point in President Trump's term in the White House, 25% of voters said they were in better shape financially. Only 13% said they were worse off.
Reports this week said the economy accelerated to a 2.4% annual growth rate from April through June, outpacing expectations and showing resilience in the face of rising interest rates. U.S. consumer confidence, which measures consumers' outlook for the next six months, rose to 117 in July, well above economists' predictions and the highest level since July 2021.
The Federal Reserve raised its key interest rate Wednesday to 5.3%, its highest level since 2001. That will increase the costs of mortgages, auto loans, credit card balances and business borrowing. Tightening consumer credit typically slows economic growth.
Democrats wonder why Mr. Biden's poll numbers aren't higher, especially on the economy. Antjuan Seawright, a Democratic strategist, predicts the president's poll numbers will rise once his economic agenda is implemented more broadly.
"We keep seeing the impact of a Biden-Harris presidency, but we will feel the impact of his economic legislation once it starts to move to implementation. When you see that happen, you will see a turn in the polls," he said.
Polling shows little improvement in how voters view Mr. Biden's handling of the economy. An Associated Press/NORC Center for Public Affairs poll released last week found that only 34% of Americans approve of his handling of the economy. The figure was even lower than the president's overall approval rating of 41%.
Those numbers have barely moved since 2021, which has become a source of frustration for the White House.
Republican strategist James Keady said Mr. Biden's poll numbers remain stagnant because rising interest rates and soaring prices have damaged consumers' wallets too much.
"Voters are frustrated because inflation is through the roof, and food and gas are more expensive. He's trying to sell people on the idea that we are better off with him, and we are not. The house is on fire, and he's going around saying it's not," he said.
Mr. Biden will make his case for Bidenomics in a speech Friday in Maine, which has been battered by rising inflation.
A 75% majority of Maine residents say their wages have fallen behind the cost of living, and 13% say the Biden administration isn't doing enough to address the problem, according to a poll by Market Decisions Research, a public policy research based in the state.
The speech is part of Mr. Biden's efforts to highlight Bidenomics nationwide. It is part of a strategy to address what Democrats see as a messaging problem.
"People are not paying attention just yet," Mr. Seawright said. "The Republicans are fighting a primary and generating a lot of news. We've got work on education and implementation. People aren't afraid of Bidenomics."
Mr. Salter, the Texas Tech economist, said Mr. Biden isn't struggling to explain Bidenomics. The problem for the president is that inflation has outpaced wages for most of his term, resulting in a significant pay cut for most Americans.
"If the leader of the Executive Branch is insisting everything is fine while you make do with less and less purchasing power, it's a message that's not going to resonate very much," he said.