消息
African leaders arrive in Russia for summit as Kremlin seeks allies amid fighting in Ukraine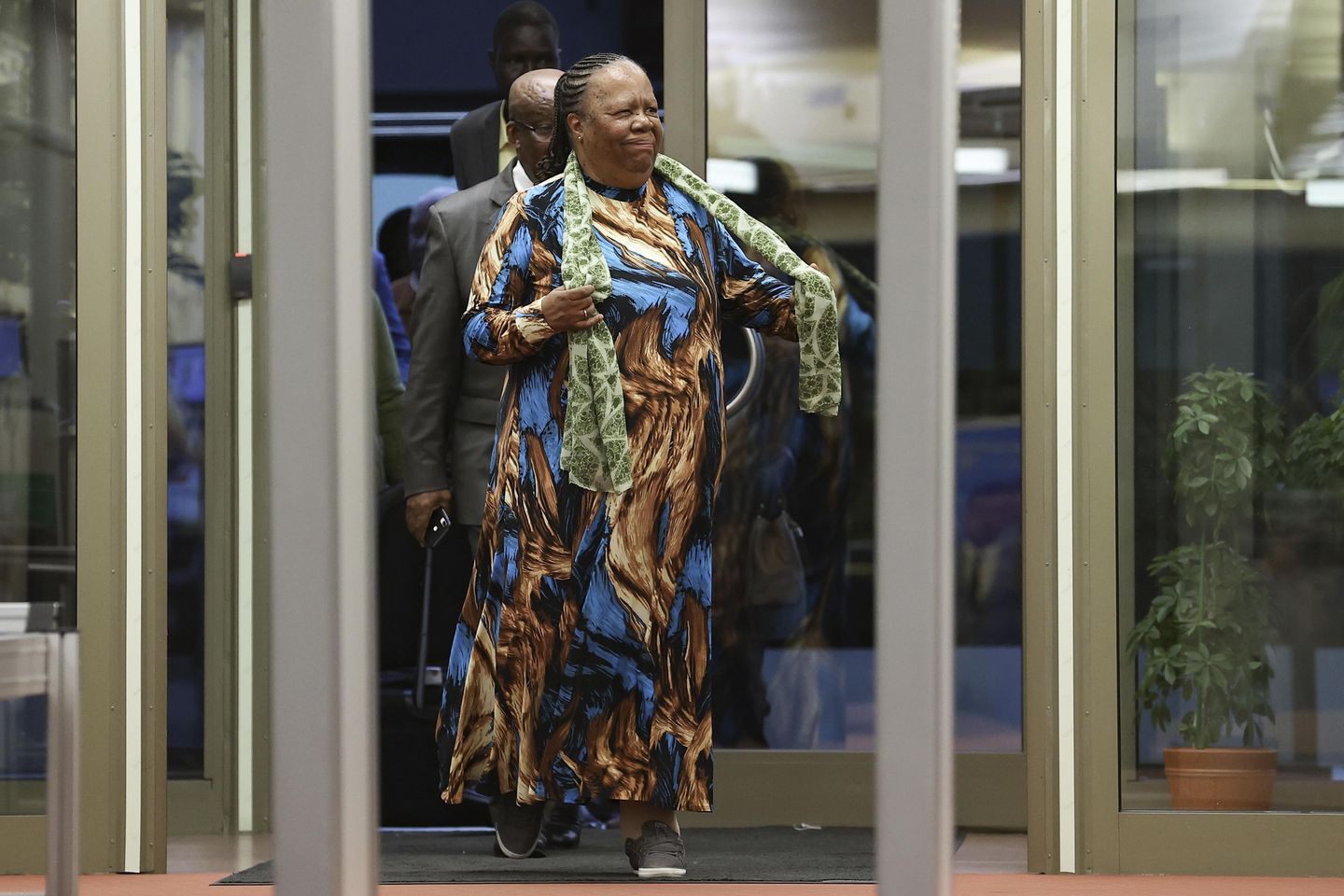 ST. PETERSBURG, Russia — Some African leaders arrived in Russia on Wednesday for a summit with President Vladimir Putin while the Kremlin, seeking allies amid the fighting in Ukraine, accused the United States and other Western powers of "outrageous" efforts to pressure many other heads of states from attending.
Putin has billed the two-day summit that opens Thursday in St. Petersburg as a major event that would help bolster ties with a continent of 1.3 billion people that is increasingly assertive on the global stage.
"Today, Africa is asserting itself more and more confidently as one of the poles of the emerging multipolar world," Putin said in a statement released by the Kremlin. "The forum will provide a further boost to our political and humanitarian partnership for many years to come. It will serve as a crucial event for Russian-African relations, making them even more comprehensive and far-reaching."
---
---
On Wednesday, Putin held one-on-one talks with Ethiopia's Prime Minister Abiy Ahmed, and said Russia will more than triple the number of Ethiopian students it hosts and cover their education costs.
Ethiopia's government has been under pressure from the U.S. and the World Food Program after they made the extraordinary decision to suspend food aid to the country earlier this year following the discovery of massive theft of aid. They seek reforms that involve the government giving up controls over aid distribution. Meanwhile, watchdogs say hunger is rising in areas like the Tigray region that is recovering from two years of conflict.
Later in the day, Putin is set to meet with Egyptian President Abdel Fattah el-Sissi.
---
PHOTOS: African leaders arrive in Russia for summit as Kremlin seeks allies amid fighting in Ukraine
---
"We remain committed to assisting our African partners in every possible way to help them strengthen their national and cultural sovereignty, to play a more active role in resolving regional and global challenges," Putin said in Wednesday's statement.
Africa's 54 nations make up the largest voting bloc at the United Nations and have been more divided than any other region on General Assembly resolutions criticizing Russia's actions in Ukraine.
It's the second Russia-Africa summit since 2019. The number of heads of state attending shrank from 43 then to 17 now because of what the Kremlin described as a crude Western pressure to discourage African nations from taking part.
Kremlin spokesman Dmitry Peskov deplored "unconcealed brazen interference by the U.S., France and other states through their diplomatic missions in African countries, and attempts to put pressure on the leadership of these countries in order to prevent their active participation in the forum."
"It's absolutely outrageous, but it will in no way prevent the success of the summit," Peskov said in a conference call with reporters.
Putin's foreign affairs adviser Yuri Ushakov said that while only 17 heads of state will attend the summit, 32 other African countries will be represented by senior government officials or ambassadors.
The summit follows Russia's withdrawal from a deal that allowed Black Sea exports, vital to many African countries, a move that drew a strong condemnation around the world and raised new threats to global food security.
Russia shrugged off criticism and doubled down by launching a barrage of missile attacks on Ukrainian ports and agriculture facilities.
At the same time, Putin has repeatedly pledged that Russia would offer free grain to low-income African countries now that the Black Sea deal has been terminated.
"I want to give assurances that our country is capable of replacing the Ukrainian grain both on a commercial and free-of-charge basis," Putin said in a statement Monday, asserting that Russia shipped almost 10 million tons of grain to Africa in the first half of the year.
Along with grain, another issue likely to be on the agenda will be the fate of Russia's Wagner military company led by Yevgeny Prigozhin following its brief rebellion against the Kremlin last month. Wagner's future will be an urgent issue for countries like Sudan, Mali and others who contract with the mercenary group in exchange for natural resources like gold. Russian officials and Prigozhin have said the company will continue working in Africa.
A peace proposal for Ukraine that African leaders have tried to pursue is set to be discussed as well.
"The summit background will also offer an opportunity to African heads of state who are part of the African Leaders Peace Mission to continue talks with President Putin on the confidence-building measures that will create conducive conditions for a path to peace between Russia and Ukraine," a statement from the South African presidency said Wednesday.
___
Associated Press writers Vladimir Isachenkov in Moscow and Cara Anna in Nairobi, Kenya contributed to this report.
Copyright © 2023 The Washington Times, LLC.