Adult male deer crashes through the storefront of a Michigan lingerie shop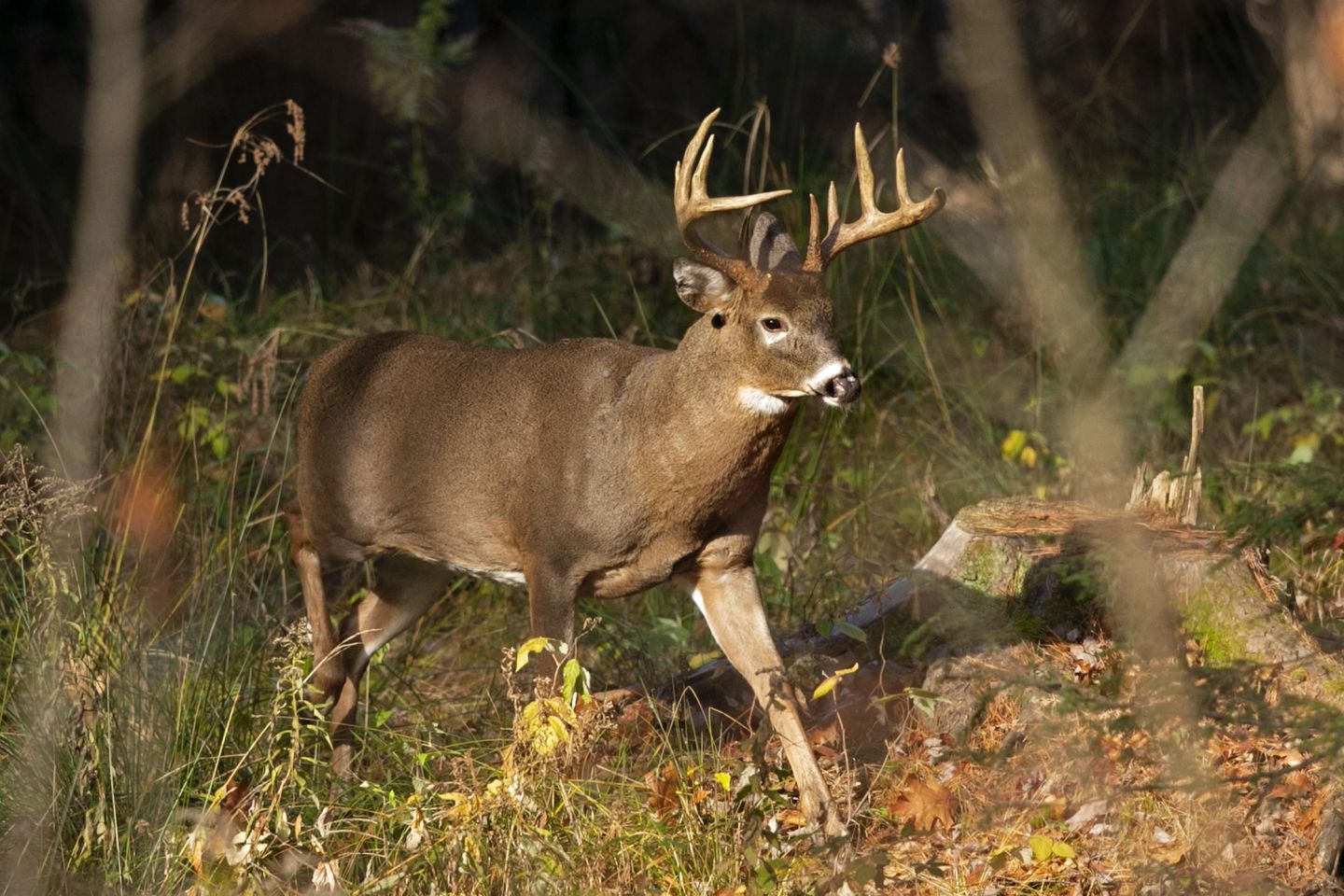 An adult male deer crashed through the glass storefront of a lingerie shop in Lansing, Michigan, over the weekend, leaving the store closed until Tuesday.
Security footage posted on Facebook by the store, Curvaceous Lingerie, shows the deer rushing straight toward the shop and then crashing through the glass, toppling mannequins and another display.
In the video, a pair of employees can be seen inside the store, keeping away from the buck as it continues its rampage. After a failed attempt to break through a window, it eventually left the store after being ushered out by an employee. 
---
---
A customer was also inside the store, but was in a locked dressing room at the time of the incident, the store told WLNS-TV. Two other dressing rooms were damaged in the deer's frenzy.
Curvaceous Lingerie took it all in stride, writing on Facebook that "A deer came for a bra fitting and did some major damage!"
"It launched itself like a bullet through the door. It was very shocking," Curvaceous Lingerie owner Lauren Palmer told WZZM-TV.
The people in the store weren't injured, but the deer was bleeding from the broken glass, according to WLNS-TV. 
The store spent the rest of Saturday closed, and used its typical off days on Sunday and Monday to repair the damage, reopening for business Tuesday.
Deer are currently in rutting season, when males attempt to establish their dominance against other males as part of their reproductive strategy. Store staff said they suspect the deer saw its own reflection and charged.
Last month, another buck crashed through the glass of a Wisconsin Noodles & Company during lunchtime.